Dr. Karen Harlos is Professor (Full) and past Inaugural Chair, Department of Business and Administration, at the University of Winnipeg. Her field is organizational behaviour and she conducts research on workplace mistreatment and bullying, employee silence and voice in the face of work mistreatment, healthcare workplace issues, and quality of worklife. Her work has appeared in Human Relations, Research in Personnel and Human Resource Management, Journal of Management Education, Journal of Applied Behavioral Science, Healthcare Policy, Journal of Health Organization and Management, Journal of Nursing Management, Advances in Qualitative Organizational Research, and Canadian Journal of Behavioural Science.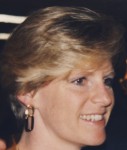 Her honours include grants as Principal Investigator from the Social Sciences and Humanities Research Council of Canada (SSHRC) and Fonds Québécois de Recherche sur La Société et la Culture; several research awards and distinctions (Best Paper Prize, Australian Industrial/Organizational Psychology Conference; Best Dissertation Competition Finalist, Social Issues in Management Division, Academy of Management; Best Dissertation Proposal Finalist, INFORMS College on Organization Science; Dorothy Harlow Best Paper Finalist, Academy of Management); invitations to serve on research granting panels (Canadian Health Services Research Foundation, Social Sciences and Humanities Research Council of Canada) and national health research committees (American Psychological Association Psychologically Healthy Workplace Award Committee, Canadian Health Services Research Foundation Advisory Committee on Teams in Healthcare); and several university awards for exceptional performance in research, teaching and service.
Dr. Harlos is Director of a partnered research project funded by SSHRC (2015-2019) examining workplace bullying and mistreatment using international and integrative perspectives for prevention. The team brings together interdisciplinary researchers across Canada, the UK, Germany and Denmark, as well as Canadian decision-makers and policy analysts, to generate large datasets using longitudinal, multimethod approaches for evidence-informed practice, policy, and decision support. She is a co-investigator for a SSHRC-funded partnership project on productive organizational conflict. In addition, she is a co-investigator on a project funded by the Workers Compensation Board of Manitoba to examine supervisors' and workers' perspectives of mental health accommodations. Dr. Harlos also serves as a co-investigator on project funded by the Manitoba Health Research Council on system-level changes for primary care renewal. Past co-investigator roles included the Manitoba branch of the Network Environments for Aboriginal Health Research (NEAHR), one of nine centres funded by the Canadian Institutes for Health Research that supports community-based research projects, knowledge translation, and student training to build Aboriginal health research capacity. Dr. Harlos has served on executive committees of the International Association of Conflict Management and the Western Academy of Management (elected) as well as the editorial board of Journal of Management. Since joining the University of Winnipeg, she served on the Board of Directors for the Prairie Women's Health Centre of Excellence for 3 years. She is a current reserve Board member for the International Association for Workplace Bullying and Harassment and she sits on the Manitoba Workplace Psychological Health and Safety Advisory Board. Dr. Harlos is on the editorial board of the Journal of Management Inquiry,  the peer-reviewed SAGE publication affiliated with the Western Academy of Management. She has presented numerous academic papers and executive workshops in Europe, Australasia, and North America and she continues to provide training and consultation for conflict resolution, team building, leadership, and psychologically healthy workplaces across industries and work settings.
Prior to joining the University of Winnipeg, Dr. Harlos taught at McGill University, Montreal, and the University of Otago, New Zealand. She has held adjunct appointments at the University of Northern British Columbia (Nursing) and McGill University (Management). Her graduate work was supported by a highly competitive award from the National Sciences and Engineering Council of Canada (master's thesis) and a prestigious SSHRC doctoral fellowship.
BA Psychology (Clinical), University of British Columbia (1st Class Standing); MA Psychology (Industrial/Organizational), University of British Columbia (1st Class Standing); PhD Business Administration (Organizational Behaviour), University of British Columbia (1st Class Standing).