I was the Inaugural Chair of the Department of Business and Administration (2009-2015) at the University of Winnipeg over 2 consecutive terms on approval by Department members and the University. When I started in July 2009, the Department was a new stand-alone unit in the freshly-minted Faculty of Business and Economics and was uniquely positioned to proffer its own degree, the BBA. I was brought in to build and lead a progressive, multi-disciplinary business program, hire and inspire talented new faculty, enhance the Department's research capacity and profile, and deliver lectures and courses. My responsibilities included planning and implementing Departmental policies and academic programs; presenting Departmental proposals to University bodies; allocating and scheduling teaching duties and other responsibilities of faculty in consultation with members and the Dean; supervising faculty, students and programs; leading Department meetings; representing the Department inside and outside the University; and preparing budget estimates. I oversaw and organized 7 Department committees — including 3 that I established in close consultation with senior members — to enhance collective decision-making and engagement. The new committees addressed research grants and ethics approval; awards and scholarships; and student advising. The latter committee contained key process innovations for enhancing students' experience and providing firm metrics for acquiring resources to maintain programs and build new ones. For example, an online platform for declaring BBA degrees made scheduling self-appointments by students an efficient, accessible process. This resource has been critical to consolidating and retaining the annual 20-25% enrolment growth for nearly 5 years. From 2009-2011, the Department recorded the largest single increase (75%) in degree declarations across the University, remarkable evidence of growth and retention success by one Department. By 2015, student enrolment was on par with the entire Faculty of Science, spanning 15 departments.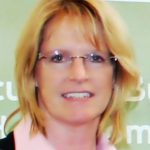 Our curriculum committees worked hard — in close collaboration with Department faculty and their counterparts in other departments — to develop several new courses, develop a BBA Honours program proposal (for government  review and approval in 2016), a new graduate business program approved for launch in 2017 that allows flexible learning modes, and a new prerequisite structure for core courses to ensure students are well-prepared to progress. I have overseen hiring and socialization of 9 full-time faculty (tenure-path), 5 full-time instructors (limited term) and a new full-time secretary. The Department now comprises 15 full-time faculty across a wide range of disciplines and a pool of 25-30 contract faculty to deliver over 120 teaching slots in the academic year. Among new hires is the Faculty's first academic/industry professorship — and Canada's first Chair in Co-operative Enterprises for an undergraduate program — following productive collaboration with the co-op sector. I helped revise and implement articulation agreements with local colleges for students transitioning toward a BBA. In addition, I helped revise entry criteria and processes for an executive BBA program aimed at adult learners with management experience. With support from the Department, Faculty and University, I created the position of Associate Chair to build leadership capacity for succession planning and stabilize the Department's strategic value to the University. In the research realm, to my great pleasure the Department won the 2011 Administrative Sciences Association of Canada's Research Excellence Award, Institutional category. The award highlighted the collective quality of significant contributions to the Association from our Department faculty.
Creating a safe and stimulating environment where faculty, staff and students can do their best work is key to the success of the Department. My leadership and pedagogical philosophy emphasizes collaboration, empowerment, and exchange. As a person and professor, I value responsibility, engagement, reflection, creativity and diversity because I believe that they promote both productivity and well-being for individuals and organizations. These values are not always an easy fit within traditional business schools, however.
My earlier international experience also involved planning and allocating both financial and human resources. While at the University of Otago in New Zealand, for example, I was appointed the Social Sciences Panel Chair for the Research Grants Program and the Emerging Scholar Representative on the university-wide Research Committee. As Panel Chair, I brought together scholars across faculties from widely different research paradigms and methodologies to lead the adjudication of nearly $¼ million in research funds. At McGill University's Faculty of Management, I led the redesign of the undergraduate core course in organizational behavior over two years, streamlining delivery to 750 students through combined large-scale classes and smaller tutorials taught by 4 professors and 28 assistants.
At the University of Winnipeg, I was fortunate to help build and lead a Department during a time of expansion, on the one hand, and budgetary constraints, on the other. To fulfill my mandate in this context, support from founding leaders and skilled faculty helped me combine administrative imagination and fiscal prudence to creatively yet carefully:
lead using evidence-based management and best practice
assess and create organizational structures and governance mechanisms
develop partnerships with a range of institutional and community stakeholders
create innovative courses and shape programs
develop and oversee policy
assess needs and acquire relevant resources
effectively build and lead teams to identify and solve organizational problems
manage interdisciplinary groups of professionals with distinct goals and values
I look forward to future opportunities to create value for the University.